Join Our Team
As part of both the transportation and agriculture industries, we offer rewarding careers with stable year-round work.
With flexible schedule options, we offer professional drivers the ability to enjoy being out on the road while finding a balance of home time.
Steve's Livestock Transport has been recognized for 4 years running as a Top Fleet Employer by Trucking HR Canada.
As one of North America's largest livestock carriers, we have great opportunities for people to join our team and continue to learn, grow, and advance their careers.
We are confident in our new driver training program and gladly welcome drivers who are new in their driving career or who are looking to obtain a Class 1 license.
No livestock experience? No problem! Our experienced trainers will help you build your skills and knowledge to confidently work with livestock. Training is paid!
We support our team with 24 hour dispatch and our own repair and maintenance team accessible around the clock.
Testimonials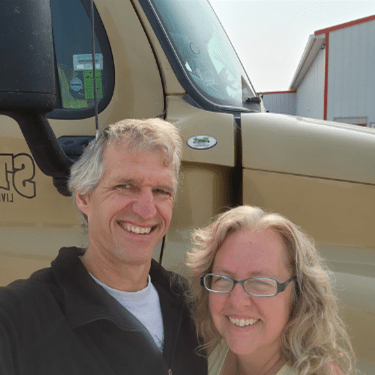 "From a young age, I always enjoyed animals. I grew up on a hog farm and worked in the barns. While looking for new employment I had to consider the fact that I had a young family and I wanted to be around home. My nephew drove Livestock and I thought it would be a good fit for me too. Hauling livestock got me home and that is still true today; I am home with my family almost every weekend. That is huge for me.
 
I've had the opportunity to build a relationship with a lot of people in the office here as well as other drivers. I spend the entire day on the phone with other drivers and there is a real sense of camaraderie among us. My Driver Supervisor even went out of their way to come to my personal surprise birthday party which meant a lot to me.
 
2 years ago I was ready to be done, but the Lord told me to stick around and I'm glad I did. At Steve's Livestock, they treat me really well. I'm the type of person who will just put my head down and keep working until everything feels bottled up but when I need help, there is a family right there. There is also a great opportunity here; I get to run the miles I want, and I always have the chance to help out in other lanes as well.
 
This is a hard job, but I would say it's really important not to judge a career in the first 6 months. My first 6 months were filled with so much learning but once I was able to settle in and find a groove I was able to see the real job. I think if more people could do that they would really enjoy it. At Steve's Livestock, I always feel comfortable asking questions, there are always people to help, and I never feel silly for asking something. As an Owner Operator I also always take comfort in the fact that the team will keep me moving so I can keep earning even if my truck were to break down.
 
Steve's Livestock truly feels like a family, and I recommend coming here to work!"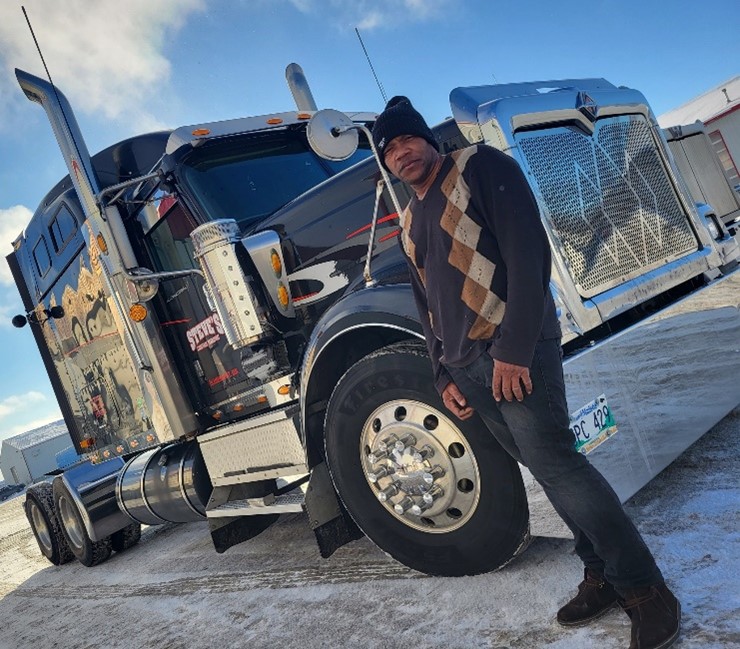 "I am a newly employed O/O at Steve's Livestock and must say it has been my best experience with a company in the trucking industry.
From the first time I spoke with the recruiter, Kim, I immediately felt like a part of the company. Once I arrived in Manitoba for the training I was blown away by the hospitality and professionalism I received from the team.
 
Without question, this is the best teamwork I have seen in any company. Every person that I have met is truly professional, friendly, and more than pleasant to deal with. Special shout out to Jordan who was my trainer for 2 weeks, he is a terrific trainer!
 
Steve's Livestock has so far exceeded my expectations, and I would not hesitate to recommend them as the best company to work for."
Interested In Other Career Opportunities?
Other opportunities can include:
Dispatcher
Driver Trainer
Class 1 Instructor
Skilled trades
Parts and service
Leadership roles
Administrative roles in Human Resources, Safety, Accounting, Information
Follow Us On Social Media