Want to drive with a company that has your back?
If you live a life on the open road, you know it's no Sunday picnic. That's why you want to drive for a company that understands the challenge of being a truck driver and has built a reputation around supporting their drivers. At Steve's, we have over 30-years' experience in the transportation industry and we've built our company by treating our drivers with understanding and respect. If you're interested in a career as a truck driver or changing lanes to a company that will have your back, we'd be honoured to work with you.
What Our Drivers Have To Say
Looking for consistent earning potential?
Hauling livestock across this great country is incredibly vital and rewarding. However, it does come with its unique set of challenges. Working for an employer who values your dedication and hard work is essential. Ensuring a steady and dependable income makes the journey even more enjoyable and satisfying. The support of a consistent, year-round paycheque not only brings financial security but also peace of mind for both you and your loved ones. Embracing the freedom of the open road while knowing you have stable earnings makes the entire experience truly fulfilling.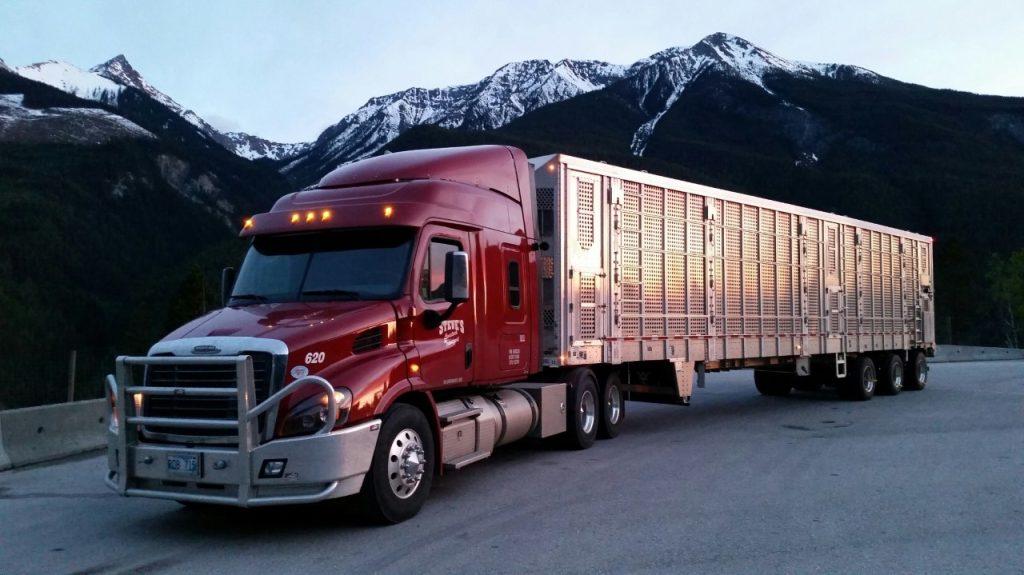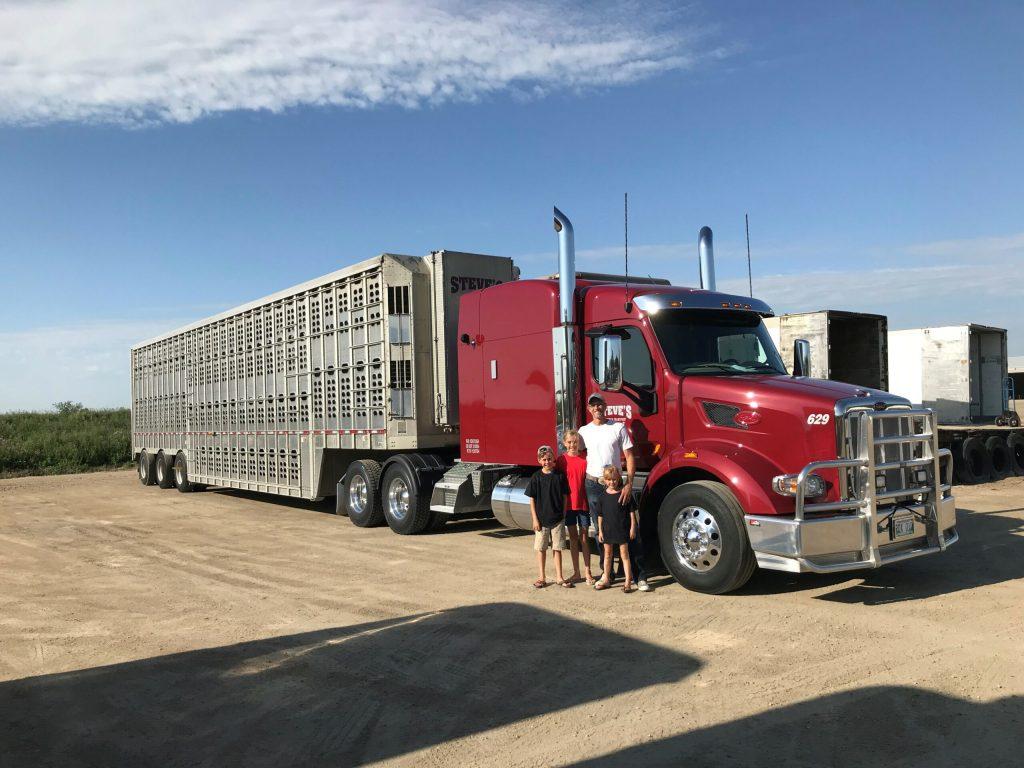 Do You Want Quality Time At Home Too?
The life of a truck driver is different from the average 9-5 job. Our office is on the road and we get paid to deliver livestock from point A to point B. But like everyone we need to have time at home to spend with our families and friends. Making enough money to pay the bills is great but not if it comes at the expense of never being at home. Drivers need a balance between home and the road or we'll burn out and so will our families. At Steve's we work with you to make sure you have ample time at home as well as a great paycheque.
Want To Work For People Who Truly Value Your Safety?
Steve's safety is a bedrock, non-negotiable part of our culture. We place the safety of our drivers, our vehicles and the animals in our care above everything else. This begins with your training where our certified and experienced trainers and coaches prepare you for every eventuality on the road. But it doesn't end there. From the moment you step foot onto our facilities and into our vehicles our team is dedicated to your wellbeing. Our safety record is one of the best in the industry and we take pride in knowing that we go the extra mile to make your job as safe as humanly possible.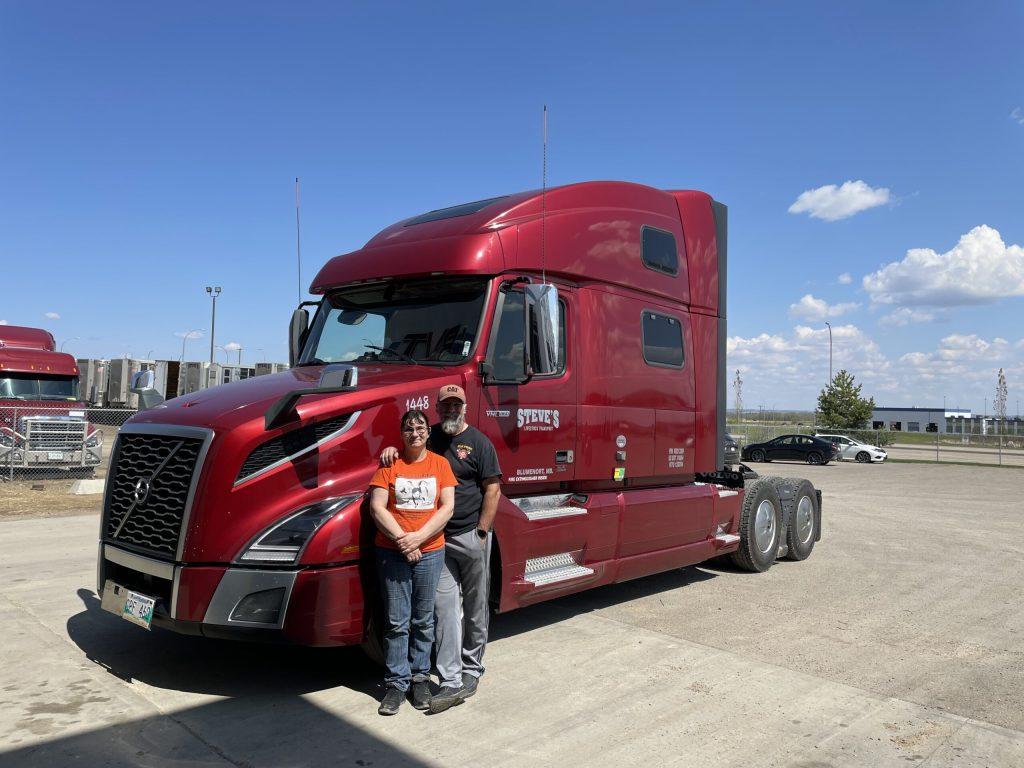 Join Steve's Livestock Transport for flexible scheduling, rewarding career opportunities, and great benefits. Steve's Livestock Transport offers drivers stability, purposeful work, and the ability to enjoy being out on the road and spending time at home. We are a Top Fleet Employer and have been recognized for our commitment to safety and driver satisfaction.
Consistent Work And Home Life
We're Real People Who Actually Care
Have You Always Wanted To Start A Business
Through our Shifting Gears program, we provide you with a pathway from company driver to owner/operator. From mentorship and training, to helping you buy or lease your own truck, we'd love to help you begin the journey of running your own business!
Interested in Exploring Life Outside the Cab?

Look, we get that not everyone will want to drive forever. There comes a time in many truck drivers' lives that we want to explore life off the road. With Steve's group of companies you can explore a non-driving career in operations, human resources, sales or even as a driving instructor. Of course if you love the job and want to continue driving we also have Roadmaster, a professional driver development program to keep you elevating skills and abilities.
Our Process From The First Call To Your First Paycheque
When Steve Brandt founded Steve's Livestock Transport in 1987, his vision was to make a living and support his family while working in an industry he was passionate about – and to do it in a way that would align with his core values and his faith.
From that young entrepreneur and a single truck and trailer, Steve's Livestock Transport has grown to become the largest commercial livestock carrier in North America – and a leader in the transportation industry. Through nearly three decades of growth, the company's vision has expanded but has always stayed true to the values that started it all.
You're someone with grit who thrives in a highly physical environment. You're someone who lives by your word, acts with integrity, is a flexible problem solver, will represent the company well with customers, cares for the animals, is open and honest, has an strong work ethic and is resilient when facing tough loads and cold days. If this is you, we encourage you to apply today!
Ready To Apply?
Complete the form below.